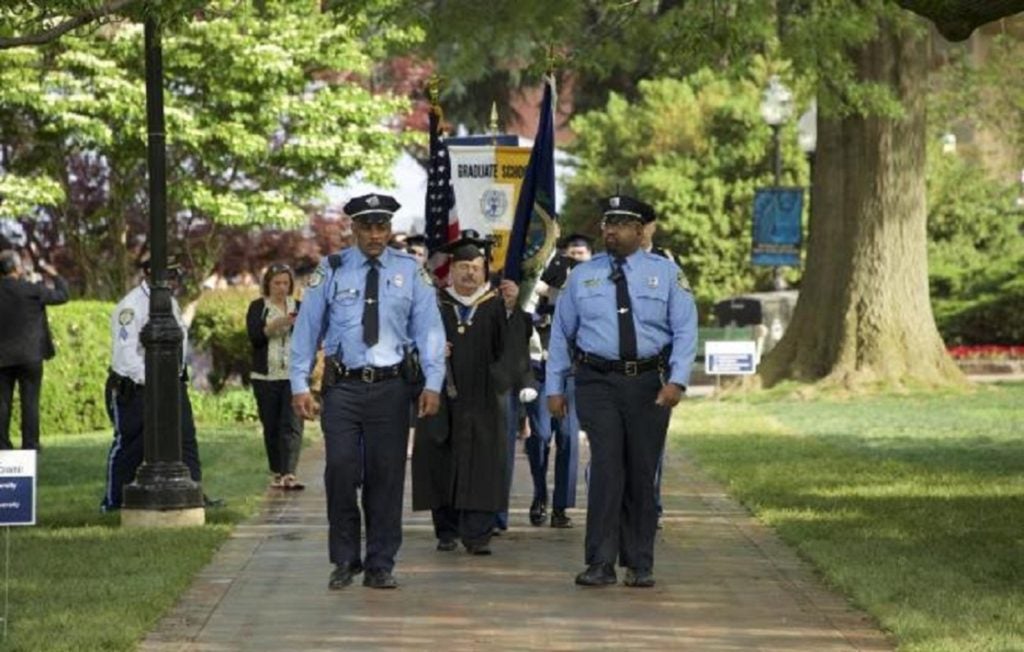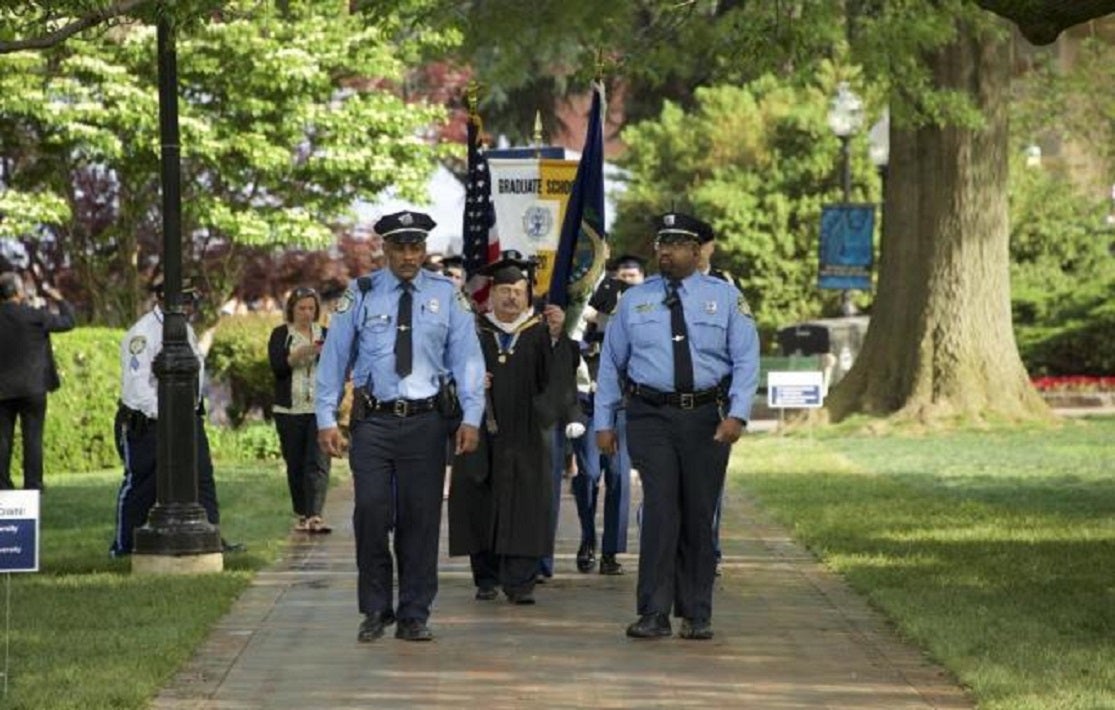 Coronavirus (COVID-19) Resource Center
---
Serving over 14,000 students, approximately 1,200 faculty members and nearly 2,500 staff in 54 buildings covering 104 acres on the hilltop, the Georgetown University Police is committed to helping maintain a safe and secure environment on Georgetown University's main campus.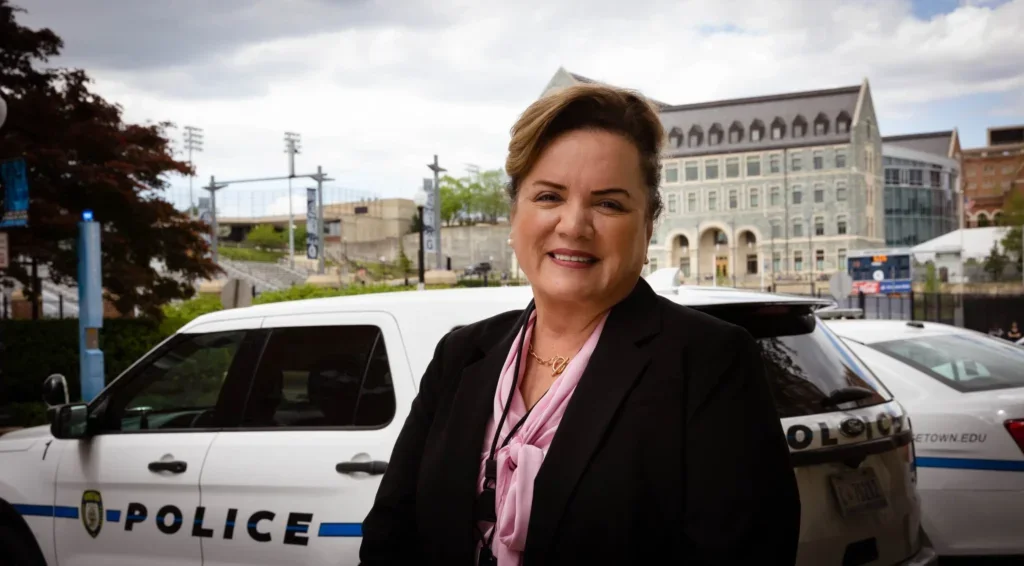 Welcome to the Georgetown University Police Department website. We appreciate your visit, and I hope that you take a few minutes to explore the information provided here. Georgetown University Police Department's mission is to protect the Georgetown University community, ensuring a safe and secure learning and living environment through trusting partnerships and professional police services.
We are committed to the concept of community policing and work diligently to develop and maintain partnerships for improving the quality of life for our campus community. We take the issue of campus safety seriously, and we will continue to work in developing new programs to make our campus as safe as possible.
As a police agency accredited though the Commission on Accreditation for Law Enforcement Agencies (CALEA), we are consistently held to the highest standards available to law enforcement agencies.
I encourage you, our community, to take the time to communicate your needs and concerns to us. I urge you to report any concerns and provide feedback on your interactions with any of our officers. Please to go our Complaints, Compliments and Feedback Form.
Please click here to see photos of the Georgetown University Police Officers.
You can also help provide direction on how GUPD performs their role on campus by joining the Student Safety Advisory Board (SSAB).
Together, we can make our campus a wonderful place to live, learn, work and visit.
Kathy Perez
Chief of Police

CALEA PUBLIC COMMENT PORTAL
The purpose of this public comment portal is to receive comments regarding an agency's compliance
with CALEA standards, engagement in the service community, delivery of public safety services, and
overall candidacy for accredited status. These comments can be in the form of commendations or
concerns. The overall intent of the accreditation process is to provide the participating agency with
information to support continuous improvement, as well as foster the pursuit of professional excellence.
We are hiring for Police Officers and Police Communications Specialists. Go to GU Careers to see our openings.
---
The Commission on Accreditation for Law Enforcement Agencies Inc. (CALEA) awarded the Georgetown University Police Department (GUPD) with its initial Law Enforcement Accreditation in May 2019. GUPD started the self-assessment process to become an accredited department in the September 2015. The process ensured that the police department met the highest national police department standards set forth by CALEA.
For more information please click on the following links: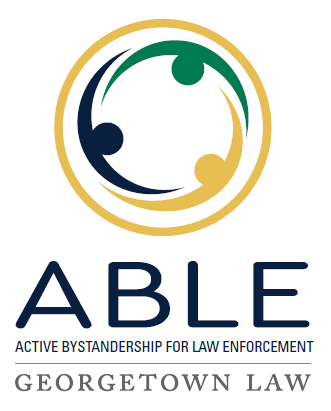 Georgetown University Announcement on GUPD Accreditation
---
---
Related Links
Learn about how you can become a victim of fraud